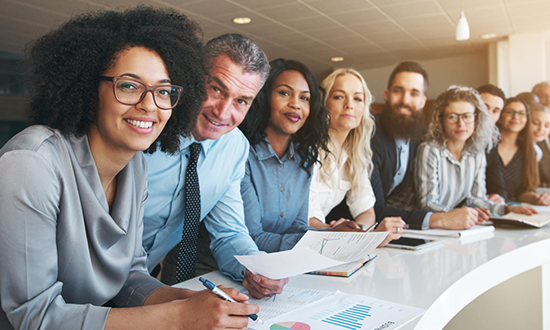 Enterprise Solution Providers:
Let Our Experience Work for You
When it comes to wide-scale organizational change, one size does not fit all. Enterprise Solution Providers (ESP) has more than twenty years of experience helping organizations plan and execute enterprise-wide transformations to program & project management, technology delivery and business processes that dramatically increase productivity and profitability.
Founded in 1997, ESP is a boutique global consulting firm focused on business solutions and integration initiatives using key, leading-edge technologies and skill-based practices. Our people are seasoned leaders, with managers averaging 17+ years of experience and consultants with 11+ years.
ESP services encompass a strategic vision backed by tactical know-how in areas that are critical to today's rapidly evolving business landscape. We specialize in fixed-price engagements, but also represent individuals at all levels, from technologists, analysts and subject matter experts in the consulting arena, to senior executives and C-suite resources.
Enterprise Solution Providers' Practices are built on proven, repeatable methodologies for defining strategies, and selecting appropriate technologies and vendors to best meet our clients' requirements and budget. We provide unbiased vendor-neutral recommendations that complement the investments our clients have already made.
It is critical to business success for IT to reliably deliver product and value that cost-effectively and predictably meet business demands. Technology must add competitive advantage through on-time, on-budget, and quality delivery. IT must manage delivery risk to assure a continuous flow of quality information and services to all levels of management across all Lines of Business.
ESP provides the knowledge and experience to assist our clients with their strategic mission. We offer an integrated set of Solutions that are designed to reduce risk and increase productivity at every stage.
When ESP accepts a project, we recognize that clients are entrusting us with more than just their money. We treat our clients' priorities with the same importance that we give to our own. As a testament to this dedication, we include a written guarantee on every deliverable-based contract we sign. This is our promise to those who have confidence in us, and it is the reason so many clients return to ESP with their most critical business and IT projects.
Our Philosophy
We are Committed to Your Success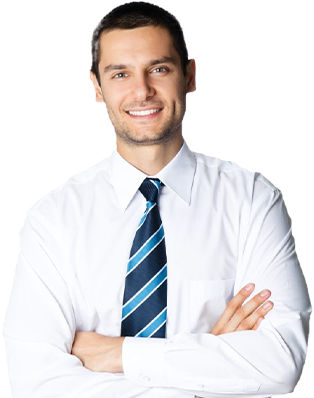 Organizations continuously manage a broad range of complex requirements across large global environments, and must respond to changing internal & external pressures that impact the entire organization. Finance, compliance, audit, operations, IT and vendor management need maximal ability to monitor, manage and enrich their delivery capabilities, while balancing budget constraints with increasing regulatory and financial pressures.
Alignment to industry best practices and standards can offer a range of benefits for firms of all ages and in every industry. Realizing these possibilities calls for continuous improvements in the way business is done relative to operations.
In order to realize these possibilities, it is critical that IT groups thoroughly manage delivery risk to assure a continuous flow of quality information and services to all levels of management, and across Lines of Business. That is where ESP can provide the knowledge and experience to assist clients with their strategic mission.
As an organization, Enterprise Solution Providers is keenly aware of the financial, regulatory and business concerns that affect each of our clients every day. We strive to understand each client's unique environment, so we can recommend incremental enhancements to existing processes and improve decision-making abilities.
Our Solutions
Tailored to Your Evolving Needs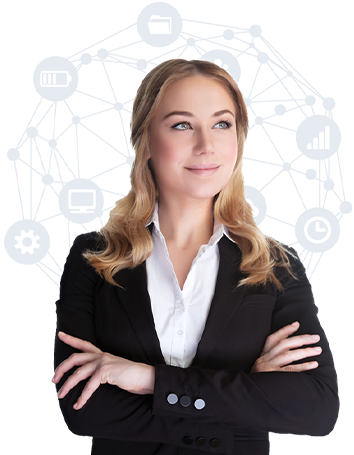 Agile
Agile Readiness
Agile Transformation – Strategy & Implementation
Training
Staffing

Data
Data Rationalization
Data Science – CDO, Data Management
Data Modeling

Technology
Technology Management / Strategy
Technology Support – ITSM / ITIL
Application Development
Technology Refresh
Tool selection & implementation
Application Rationalization
AI / Robotics / Automation
Testing – Manual and Automated
Cloud Enablement

Automated
Intelligence (AI)
Robotics / RPA
Business Process Management (BPM)
Intelligent Automation (IA)
Artificial Intelligence (AI) – Data Science, Projections
Model Development

Regulatory
Regulatory Response
Governance
Compliance
IAM, TAM
AML / KYC
MRA / MRIA
(optional) Trade Surveillance

Business
Support
Treasury, Equities, Wealth Management, Trading
Change Management / Project Management
Business Process support – SMEs to cover gaps
Regulatory
Finance
Risk

Global Sourcing
Staff Augmentation
Managed Services
FTE Search
Contract-to-Hire

Portfolio & Risk
Analytics
Reporting / Dashboards / KPI's
Documentation & Training
Process Improvement
Tool Selection & Implementation
Total Cost of Ownership (TCO)
Sarah Elliott

CEO

Sarah has 17 years of experience in technology product management, client relations and sales. She spent the first 14 years of her career in…

Joseph Alfieri

FOUNDER

Joe is seasoned executive with a 20 year career in consulting services & delivery, serving the last 20 years as the Chief Executive Officer of ESP.

Barbara Rizzo

CFO

Barbara has more than 17 years of experience in financial services consulting as proceeded by 10 years at Public Accounting firms.

Amer Jamil

Director of Recruiting

With more than 15 years global recruitment experience within the financial services and investment banking sector, Amer has serviced recruitment programs for both…
The diverse technical expertise and experience of our staff is ESP's greatest asset, enabling us to offer our clients unsurpassed resources. ESP prides itself on hiring and maintaining industry experts on a full-time basis.
Our recruiting efforts are focused within the Financial Services industry enabling us to secure experienced industry leaders who are dedicated to ensuring client success with their strategic initiatives. Staff members have had an average of 18 years of client-side and consulting experience, and all have managed large-scale engagements in some of the world's largest financial organizations.
We concentrate our service delivery offering within Practice Areas and have dedicated a senior manager for each.