The Client
Large Financial Organization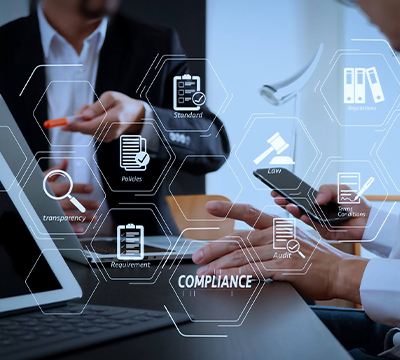 Our client needed technology support for their expansive strategy. IT systems were not designed to accelerate growth, and the commercial department was in need of a new approach based on data science. Analysts were overwhelmed with the number of data-handling requests and unable to provide timely answers. The customer management system was also unable to carry out real-time communications with clients.
ESP detected uncertainty and constant changes in business requirements for the IT system. This indicated that a more general solution was needed; one with the ability to be extended with new functions in-house by the bank's developers.
A modular, flexible solution was designed. The bank's data scientists received an analytics tool that is scalable, elastic, and robust enough to meet expectations for several years to come. Software developers received a well-documented framework and are able to extend the system without outside help.
Processing time for sensitive tasks was reduced from 20 minutes to below one minute, enabling real-time communication.
The Data Science team is now able to handle all business requests and proceed with their own initiatives.
The average time to complete a request dropped from 3 weeks to 6 days.
New requirements are implemented by in-house developers, lowering the cost of system ownership.