The Client
Large Financial Organization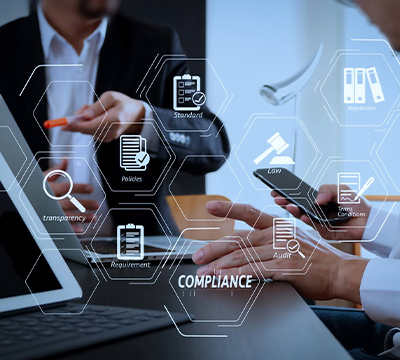 The company was facing concerns around solving technical support and operational issues. Most of their employees spent a considerate amount of time doing tedious and monotonous work addressing IT support problems. Since, the process was done manually the possibilities of errors would prove detrimental for the business. This costs the company time, effort and a delay in taking necessary actions that require urgent attention, thereby hindering their IT operations and plans. The following are the challenges faced by the client:
A technology shift was deemed stressful and cumbersome. They were worried about the security and adaptability of the process.
They had no clear idea about how they wanted to automate this IT support activity and how to incorporate RPA into their system.
They also lacked skilled professionals to handle automating these processes and were skeptical about the success of the modernization initiative. Although, the customer wanted to automate their current process to reduce manual errors and enhance process efficiency they had no clear definitions on how to go about with the modernization process.
After a detailed analysis of our customer's systems and applications, our Team implemented Robotic Process Automation (RPA) using Automation Anywhere. To drive greater efficiency and transform into an errorless process, a bot was crafted to handle activities at the IT support operation desk. Our solution offered our customer
24 x7 IT support operations
Automated repetitive manual processes
Decreased administrative costs
Facilitated rapid RPA implementation
By transforming how the company approaches IT support operations, the automation resulted in:
Enhanced cost savings
Improved productivity
Decreased manual errors
Increased process efficiency
Minimized human intervention
By automating tedious tasks that is vital to the company, a digital transformation plan has been laid. By robots taking over manual tasks, human workforce skills can be improved hence spending efforts on the betterment of their products and services.