The Client
European Investment Bank
Highlighted Results
100% Successful and on-time delivery of Treasury IT products
Drastic decrease in errors related to manual processes
Increase in quality once components are released into production
Transformation to Agile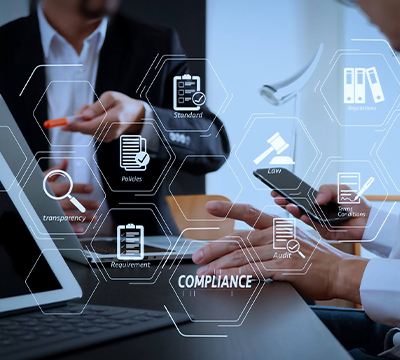 One of the world's largest financial organizations, a major provider of investment management services, was facing some critical challenges in supporting its Global Treasury Group.
With IT problems that included inconsistency and low quality deliverables, their customers were extremely unhappy with the products they were receiving.
Delivery dates were regularly missed, and they were experiencing audit & regulatory challenges, as well as a lack of transparency in general.
Technology teams and LOBs were completely siloed and were not in agreement around budgets, expected results, time to market. IT Teams were located Globally and lack of collaboration between them created more challenges.
US Treasury Group of financial organization required the build-out of a Continuous Integration and Delivery Pipeline (CICD) in order for the Agile teams to improve their delivery flow, lower risk, and increase quality and productivity.
ESP recommended the following approach that involved consulting, advisory, training, coaching, and staffing services, in addition to the implementation of best-in-class tools:
Consulting
Technical leader consulting to recommend and then implement Agile, oversight of the US Treasury engineering.
Sr. Developers to be embedded within client teams to deliver products in the BoW
Advisory
Technical coaching and consulting oversight of US Treasury engineering practice.
Training
Training teams in the use of the Agile LESS and SAFe approaches, and introduction of Best Engineering Practices
Technical coaching and training of Product Owners, Scrum Masters, and Scrum Teams
Coaching
Agile coach/consultant and experienced developer consultants to assist the teams in transformation of engineering practice.
Coach to help teams improve delivery.
Staffing
Coach/Head of Engineering, Frontend and Backend engineers, Scrum Masters to implement Agile transformation, development of products, and support teams in delivery of US Treasury BoW..
ESP would then utilize the various Agile Matrix, as well as the Technical Maturity Matrix and frequent Production Delivery, to measure the success of these actions against stated objectives on a bi-weekly and monthly basis
Tools
Oracle, Hadoop, Spark, Scala, Impala, Tableau, Qlickview, Automated and manual testing, Jira, etc..
100% Successful and on-time delivery of Treasury IT products
Drastic decrease in errors related to manual processes
Increase in quality once products are in production
Transformation to Agile Delivery for Multiple Global Teams